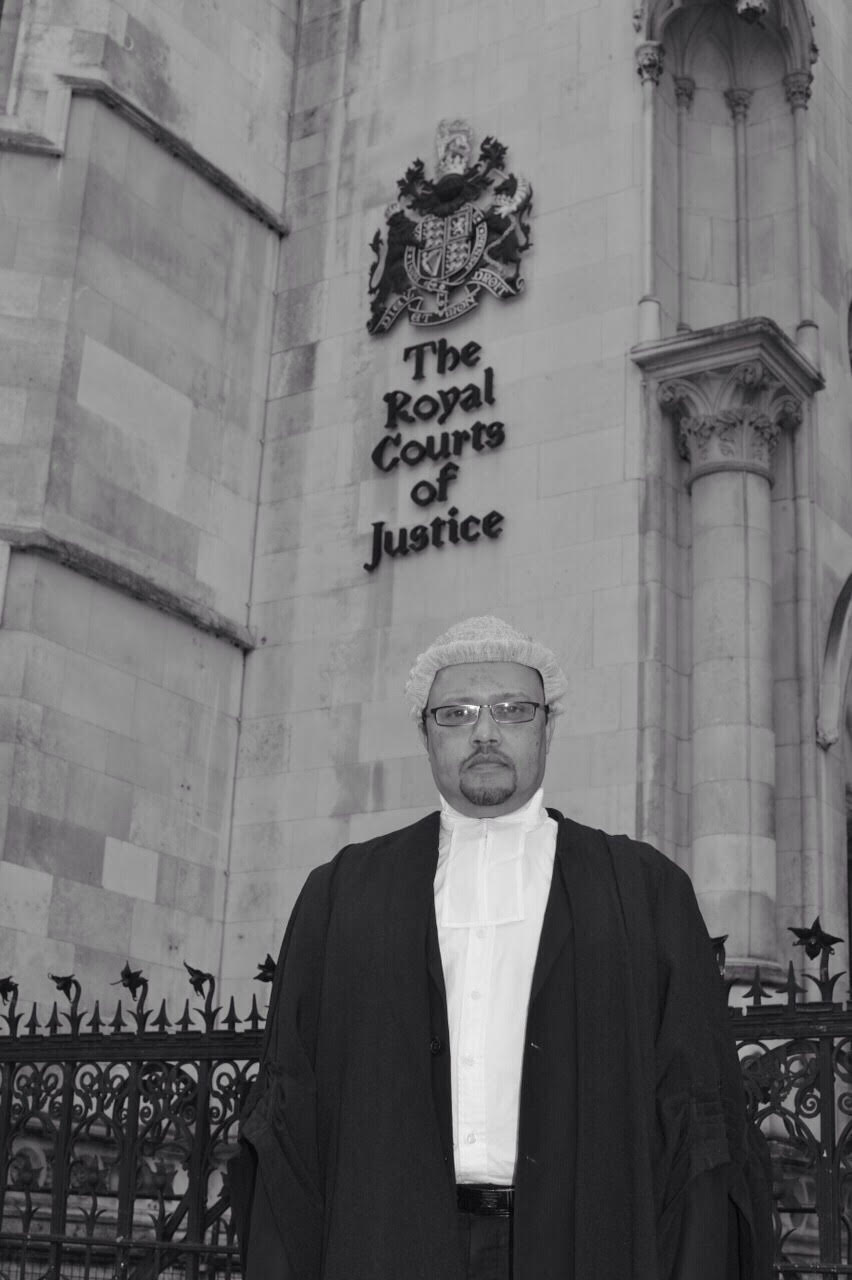 Barrister Ahmed A Malik
Head of Practice & Direct Access Barrister
---
Barrister Ahmed A Malik
has a wealth of experience in many areas of law and is a serious litigator. He is a dedicated professional, prides himself in making thorough representations for his clients in all stages of their cases in order to achieve success.
He studied law at Queen Mary University of London and at the University of Westminster. He initially qualified and practiced as a Fellow of the Chartered Institute of Legal Executives before enrolling as a solicitor in 1998. He was then the principal of his own solicitors' firm in both West and East London until 2007 and practised in all areas of common law (specialising in both civil and criminal litigation). In 2008 he became a Barrister and is a member of the Honourable Society of Gray's Inn. He is also an accredited mediator for ADR (Alternative Dispute Resolution) and has an LLM in Legal Practice. In 2017, he qualified as a member of the Chartered Institute of Arbitrators.
His areas of practice are: Litigation (all areas including civil, company & commercial); Immigration, Asylum and Human Rights; Family (Divorce, financial claims, children); Insolvency (bankruptcy); Wills & Probate; Trusts/Property law (including Transfer of Properties, Landlord & Tenants, Housing, Possession) and Professional Negligence. He also deals with all types of criminal cases (privately funded only) and represents clients in all courts.
He takes special interest in complex immigration and nationally matters, particularly Judicial Review cases in the High Court or the Upper Tribunal. On numerous occasions, he successfully represented his clients in obtaining injunctions on their removal/deportation from the UK.
He also assists and represents solicitors or other legal professionals during the regulatory investigations by the Solicitors Regulations Authority (SRA) and the proceedings before the Solicitors Disciplinary Tribunal. He has had considerable experience in dealing with other professionals such as doctors and nurses faced with conduct issues and had represented them in disciplinary proceedings.
He is a multi-lingual and speaks, reads and writes Arabic, Bengali, Hindi and Urdu languages. He regularly appears on live legal shows on some TV channels and advises members of the public on their legal problems.

Barrister Faiz Siddiqi
Direct Access Barrister
---
Barrister Faiz Siddiqi
was called to the Bar in 1990 and previously practised as a Barrister at a leading commercial set of chambers in London.
He practices in all areas of the firm's practice (civil, commercial and family law).
He has also developed specialist knowledge of Islamic Shariah and Middle Eastern Laws and has conducted many cases in this area. He has given many expert opinions dealing with conflict of laws between English Law and the laws of Muslim countries where Shariah laws applies, especially in relation to matrimonial and inheritance matters.
He has written many articles on these areas and regularly delivers lectures on these and other contemporary topics around the world.
He is a dedicated professional who always acts in the best interest of his clients. He is multi-lingual and is fluent in Arabic, Urdu and Punjabi.
Direct Access Barrister
---
Barrister Saif Uddin Khaled was called to the Bar at the Honourable Society of Lincoln's Inn. He is a Direct Access Barrister. He has wealth of experience in Immigration, Asylum, Nationality, Human Rights, Family & other areas of law. He regularly appears on local TV Channels on various legal and other contemporary issues.